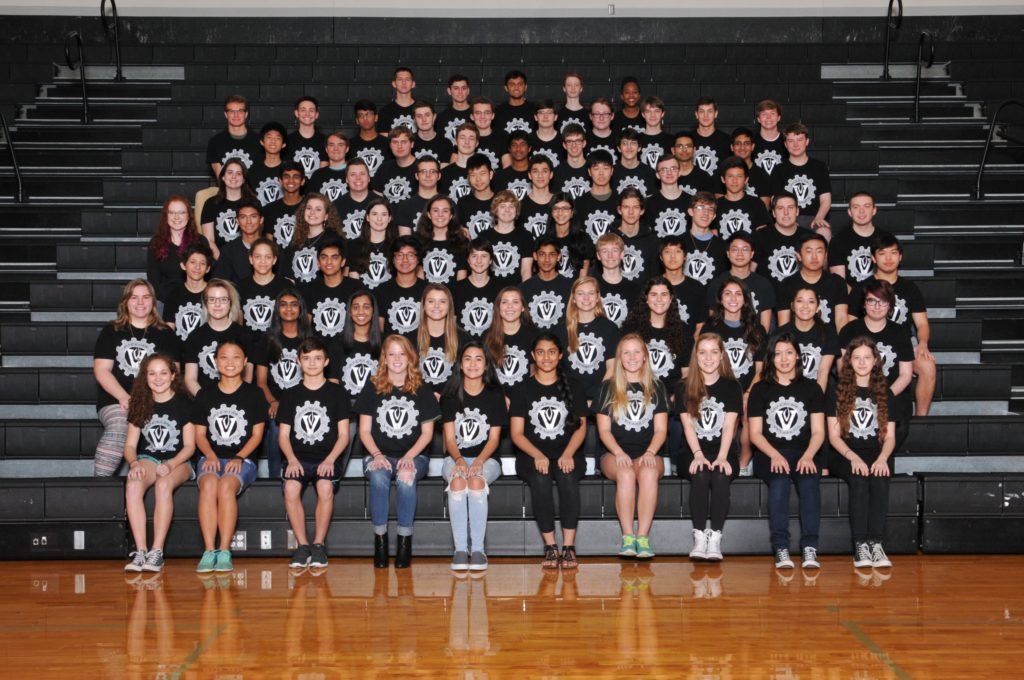 ViperBots Robotics is an award-winning robotics program of Vandegrift High School (VHS) in Austin, Texas. Its primary focus is to develop and educate the rising generation of entrepreneurs and leaders in science, technology, engineering, and mathematics (STEM).  The organization promotes leadership, teamwork and mentoring others.  Through its participation in the FIRST Tech Challenge (FTC), the ViperBots support young women and men in STEM initiatives and strives to exemplify a spirit of "gracious professionalism" in all its pursuits.
A quick history of the ViperBots includes:
Established in 2010 with four student participants. Today, the program comprises seven teams of over 80 high school students.
In its inaugural 2011-2012 competitive season, a single team of 13 members placed 18th at the FTC World Championship.
In the 2012-2013 second season the ViperBots expanded into 5 teams, with each winning multiple awards, including a 3rd place finish for team 4546 at the FTC World Championships.
In the 2013-2014 third season the ViperBots expanded into 6 teams and received a 3rd place finish for team 6299 at the FTC World Championship.
During the 2014-2015 competitive season, the ViperBots broke a Texas record and sent 2 teams to the FTC World Championships – teams 6210 and 6299.  Team 6299 again finished in 3rd place and became the first Texas team to ever win a judging award:  The PTC Design Award!
Last year, 2 ViperBots teams advanced to the FTC World Championships – 6209 Venom and 6299 QuadX.  QuadX was the 4th seed in the Edison Division and again won the prestigious PTC Design Award!  Venom went on to claim the Texas UIL Robotics State Championship title!
This season, we have added a new team – 11503 HyperFang.
ViperBots teams for the 2017-2018 season are:
FTC
4545 Ouroboros
4546 Snakebyte
6209 Venom
6210 Stryke
6299 QuadX
7161 Hydra
11503 HyperFang
12596 Copperhead
FRC
Get to know the ViperBots teams at viperbots.org.