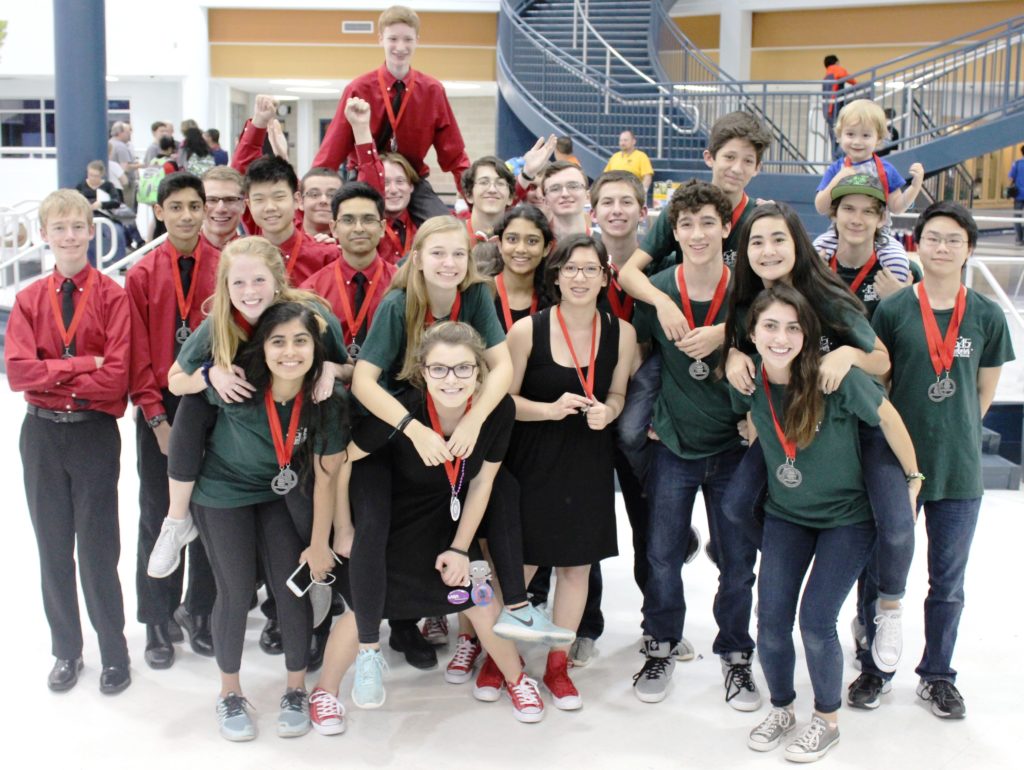 ViperBots Team 4545 Ouroboros and 6209 Venom advanced to Regionals at the Alamo Region Wild Card Qualifier held in San Antonio on Saturday, February 18!  The event was the last chance for teams in the Alamo Region, covering Central and South Texas, to qualify for the Alamo Regional Championship.  Ouroboros and Venom will be joining ViperBots Team 4546 Snakebyte, 6210 Stryke, 6299 Quad X, 7161 Hydra and 11503 HyperFang, who qualified during last month's Austin Metro League Championship, at Regionals on February 23 – 25 in San Antonio.
Ouroboros and Venom were alliance partners in the Finals, beating their opponents in two out of three rounds to clinch the Winning Alliance title. The teams swept the judging awards and took home the most prestigious award from FIRST Tech Challenge (FTC), the Inspire Award.  Inspire is given to the team that best embodies the characteristics of a "model" FTC team including performance in the robot game, understanding and implementing the engineering design process, advancing STEM in the community and being an inspiration to other teams.  Ouroboros won the Inspire Award and Venom took second for that award.  Additionally, Venom won the Motivate Award for team building, spirit and enthusiasm for FIRST throughout their school and community.
Below is a complete listing of Awards won by ViperBots at the Wild Card.  For a description of each Award, browse to FIRST Award descriptions:
4545 Ouroboros:
2nd Control
2nd Motivate
3rd Design
2nd Innovate
3rd Connect
Winning Alliance Captain
Inspire Winner
6209 Venom:
1st Motivate
2nd Design
2nd Connect
2nd Think
Winning Alliance 1st pick
2nd Inspire
Please follow and like us:
All ViperBots Advance to Regionals!